URGENT NOTIFICATION FOR EPIC ROCK SMOOTHNESS
Greetings debutantes and bon vivants! ARE YOU READY FOR THE ZR. KING COTILLION?!  (Hint: it's this Thursday.) 
Exciting news: we've got a new fricken' drummer (an old friend, and a certifiable percussive monster). 
Introducing Medley Shabazz AKA Dr. Drum: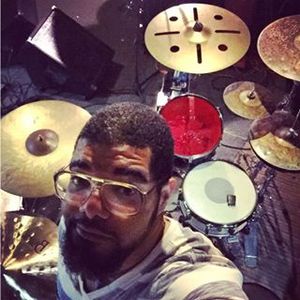 We're playing a fabulous (CHEAP & EARLY) show this Thursday at The Bowery Electric!  DEETS: 
ZR. KING ROCK COTILLION LIVE – 9PM THURSDAY 11/16 
Bowery Electric (Map Room - Upstairs) 
327 Bowery btwn 2nd and 3rd St. 
New York, NY 10003 
21+ / $5 CHEEP (or email us to snag a spot on the guest list!) 
Also performing: Stone Giant, Sky Magik and Nilbog! 
RSVP & INVITE ALL YOUR FRIENDS ON THE FRIENDBOOK. 
PACK A SACK LUNCH AND SOME OWANGE SWICES – IT'S ONLY 5IVE BUCKS. Or 2+2 is 4 minus one is FREE QUICK MATHS. 
DO YOU HAS WHAT IT TAKES??????? 
Zr. King 
IN ROCK WE TRUST