You heard that right, we're kicking January off with some real deal r&r hocum pocum:
Rocker Stalker BIRTHTOBERFEST.
You know you wanna, it's Rocker Stalker's birthday! Plus it's CHEEP!
Like the almighty BUDGIE! CHEEP CHEEP CHEEP! 
ZR. KING LIVE @ PIANOS
NYC Friday, 26 Jan, 7PM | $10 | 21+
158 Ludlow St 
New York, NY 10002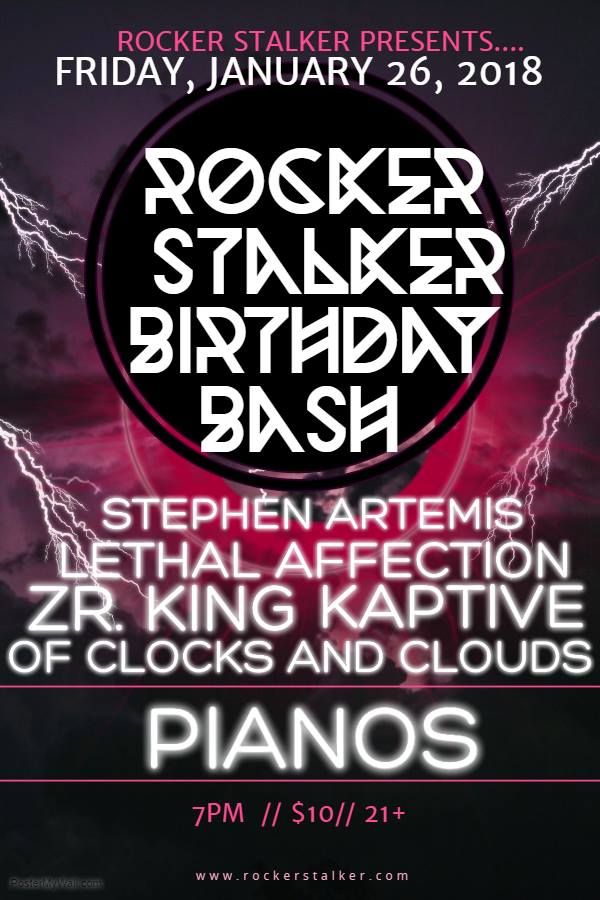 Free high fives for the dudes. Free hugs for the ladies. Free kalaxian crystals for anyone from a parallel universe (must have proof/portal gun).
❤ 
Zr. King 
IN ROCK WE TRUST