How you feeling, Cochise?!
We feel FANTABULOUS.  Want to know why?  
It's been a YEAR since our multi-platinum intergalactic smash hit record A POTENTIALLY LETHAL GAME OF CHANCE hit the shelves of your local iTunes store, and we're crazy on it like an electric jug.  So get a leg up on the pile and go buy it, whether you're a space alien or not.
Also: we've got a kick ass show coming up at a kick ass venue with two other kick ass bands.  DON'T MISS IT: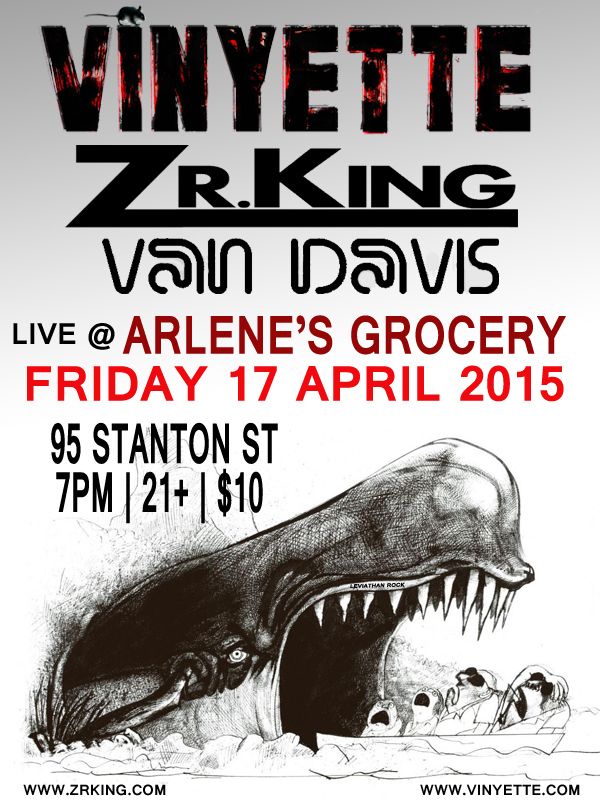 DO IT TO IT!
❤
Zr. King
IN ROCK WE TRUST