Hello Zardoz and Zodac, and comment how are you! 
By the power of Grayskull, we have the POWER to announce this rad show coming up!!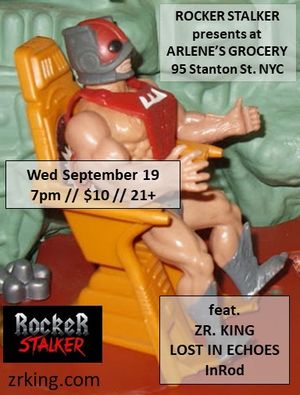 Rocker Stalker Presents: 
live at ARLENE'S GROCERY 
95 Stanton St., NYC 
WED 19 SEPT 
7PM // $10 // 21+ 
Tickets: 
https://www.arlenesgrocery.net/event/1758044-rocker-stalker-fest-new-york/ 
Join on the facebook! 
https://www.facebook.com/events/289544565176188/ 
Hope to see you there with your bossonic tesseract, Gwildor!!!! 
❤  
Zr. King  
IN ROCK WE TRUST